New Website Launched Promoting Tech600Pro TPMS Tools
November 4, 2020
Bartec USA has launched its new website which is available on all devices allowing for the latest TPMS technology to be presented including, TPMS Tools, Service Tools, TPMS Software, TPMS Sensors, Service Kits, Support Systems and Industry Bulletins.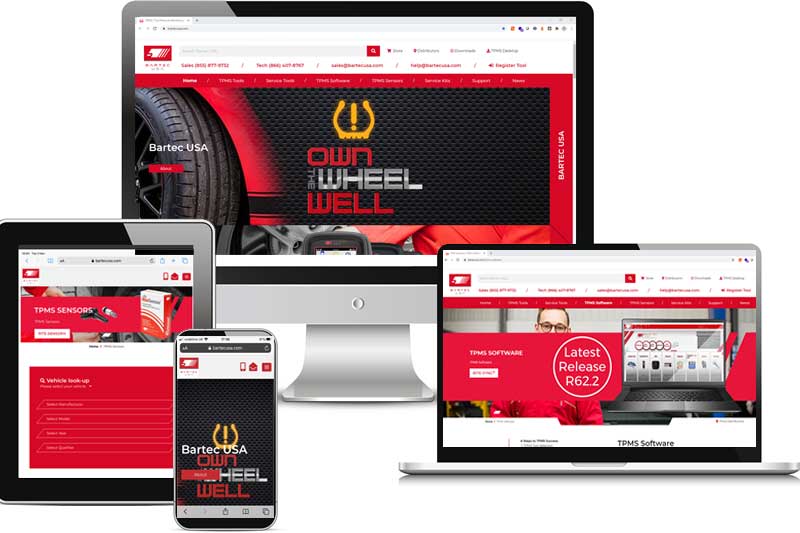 TPMS Tools - Bartec TPMS Tools are in use by the world's most prominent wheel and tire service companies. At Bartec USA, our goal is to continue to deliver more market first technology and innovation while helping our customers OWN THE WHEEL WELL! Introducing the Next Generation in TPMS Service, the Tech600Pro!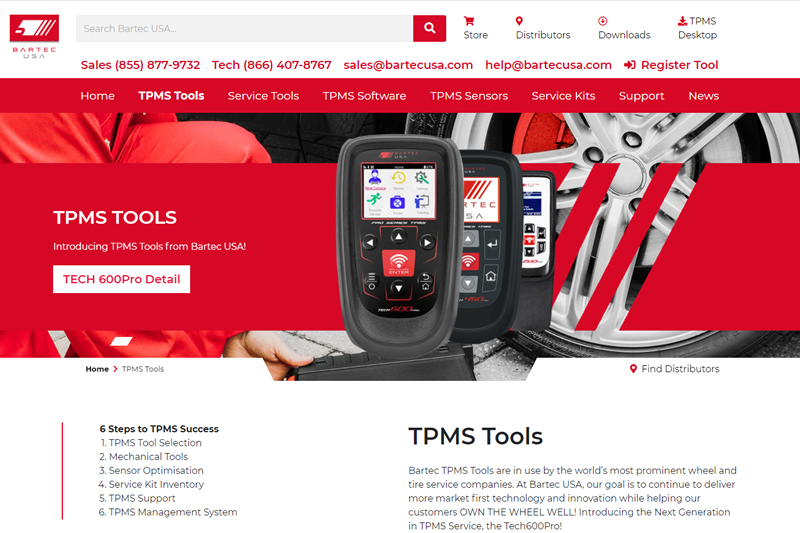 Service Tools - Service Tools from Bartec USA are designed to assist in accurate and complete inspection best practices. Measure and Test Before You Touch to limit liability and better inform your customers!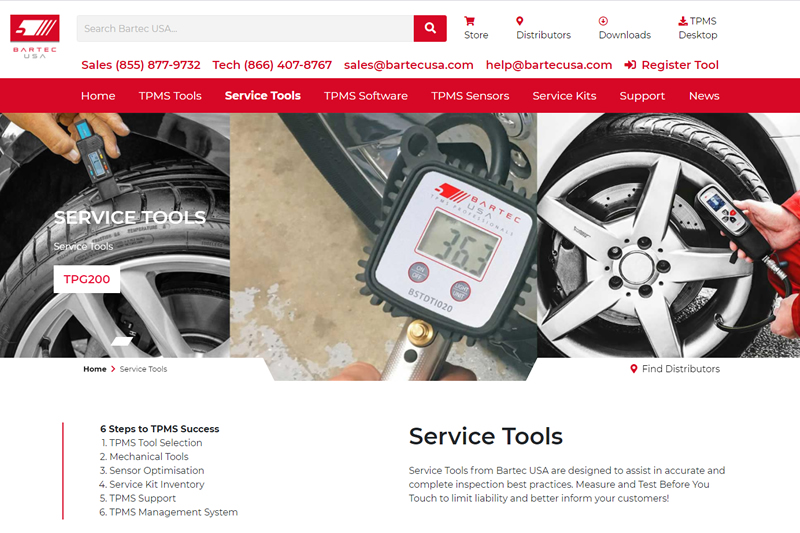 TPMS Software - The best way to Own the Wheel Well is to keep your TPMS Tool current and up to date. No one delivers more tool updates than Bartec USA! Changing vehicles, changing sensors, and changing OBDII protocols make keeping your tool current and a critical part of your business's standard operating procedure.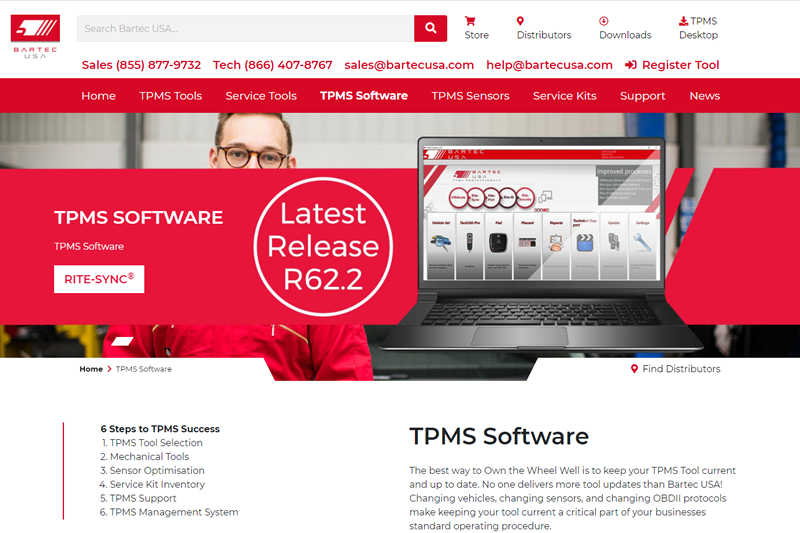 TPMS Sensors - Bartec is long known for their independent view of TPMS replacement sensors. There are many types and variants available today, affording the end user many options.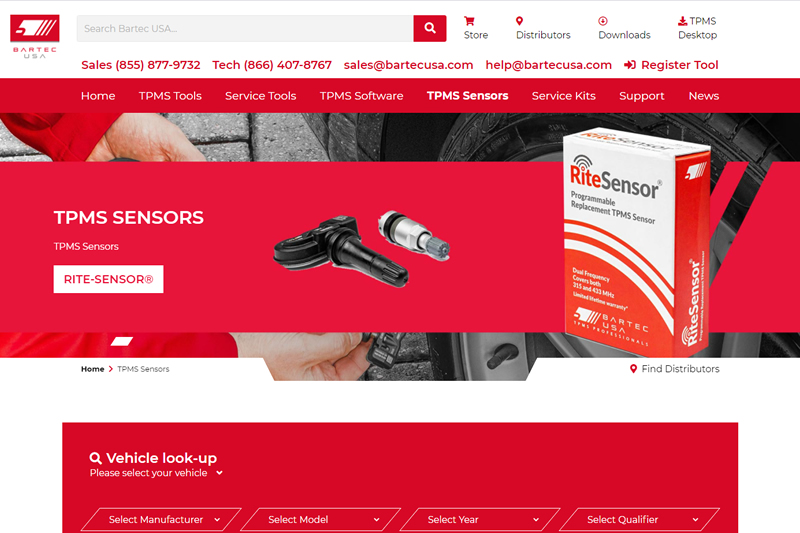 Service Kits - Many vehicle manufacturers state that the valve stem components are replaced every time the tire is serviced on vehicles with TPMS. "Always remove and replace used snap-in valves when replacing tires. When new tires are installed, it is recommended to also replace all components that are included in the TPMS valve replacement kit."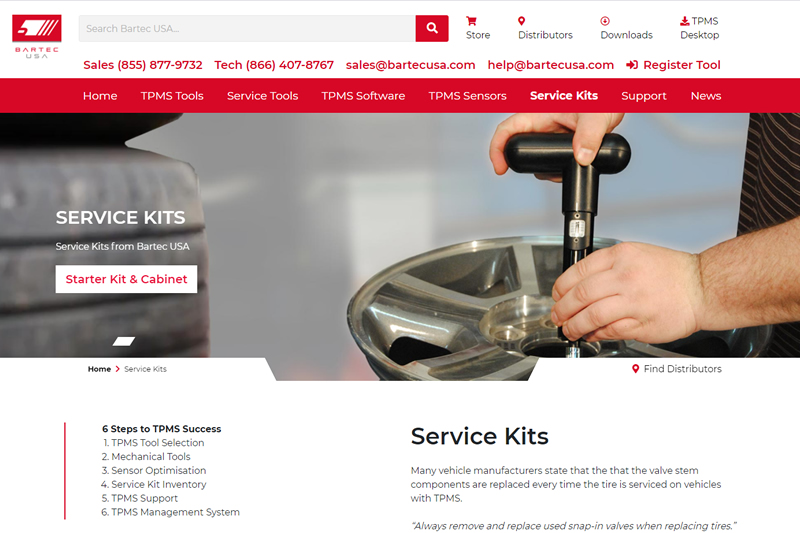 Support - Ongoing TPMS Tool Support is provided to all our customers. In order to provide timely support, Please register your tool and create an account.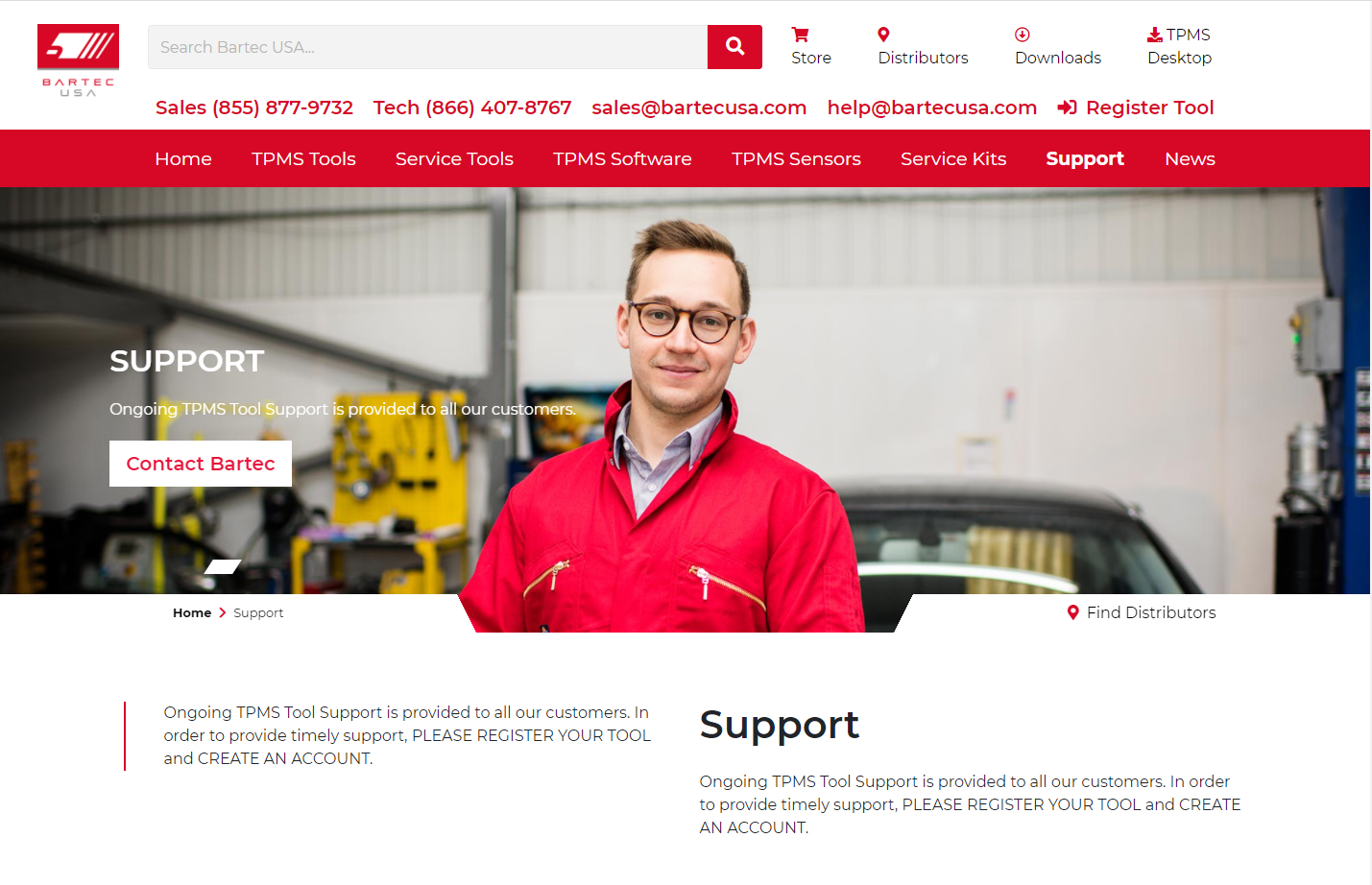 Other Articles
September 20, 2023
September 15, 2023
September 4, 2023
August 1, 2023
July 24, 2023
July 18, 2023
July 17, 2023
July 1, 2023
June 27, 2023
June 6, 2023