TPMS Tool Training
Bartec are leaders in the US & Canada with a wide distribution network covering all 50 states. On average we have 4 authorized dealers in each state in the US providing OE support and on the ground assistance to TPMS Tools, Technology and the application of our products.
In addition to our online tutorials we provide training and user support where required for TPMS tools that are required in OE dealerships, Service Centers and Retail Tire Centers. Multi-brand dealers will benefit greatly from a tool that wakes and decodes the majority of TPMS sensors. We have many media presentations which offer information on TPMS Technology and our TPMS Tools.
For our online database on all vehicles and OE TPMS information please either: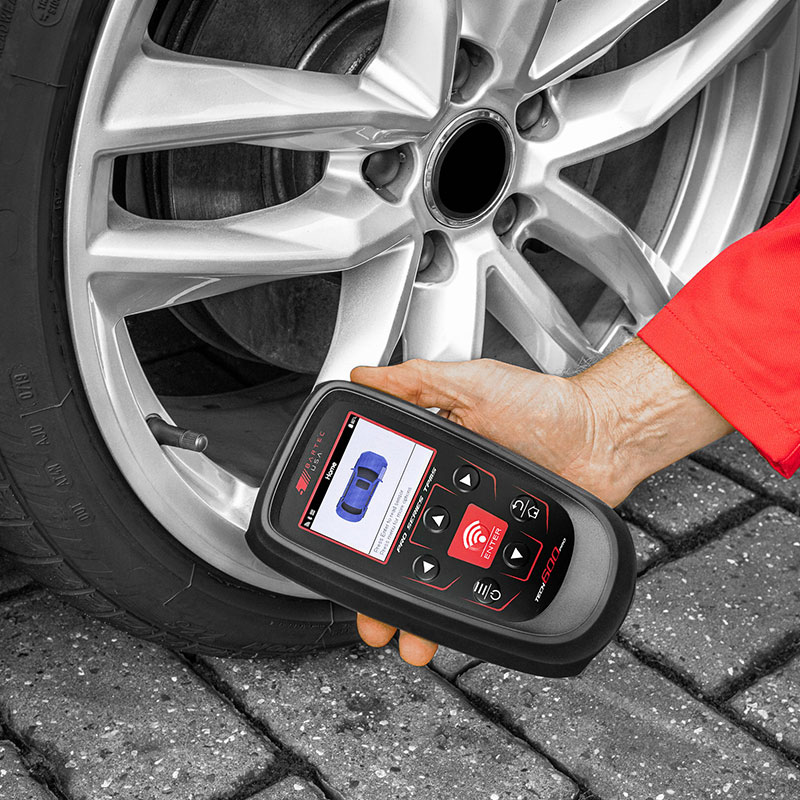 Bartec understands the technology and how to make tools that work. We are in the assembly plants and we know the changes in the industry years in advance and are applying solutions in the same time scale. Our customers benefit from our position in the industry.
Bartec offer training support for all members of our extensive reseller network. If your sales or support team requires training on our products then call us and we will arrange. Our view is that there is considerable misinformation around regarding TPMS and if there is anything we can do to 'clear up' the misconceptions then we are happy to engage. Bartec are now one of the main sources in North America for accurate and informed TPMS knowledge so please go ahead and tap in.
We also offer a 'Tire Pressure Monitoring Training Kit'.
The kit is designed to enable you to understand the repair guidelines and procedures for the many different tire pressure monitoring systems showing up in the supply chain.
Please browse our website for more information about Bartec USA LLC and our range of TPMS Tools and our professional Tire Pressure Monitoring System support, then call toll free 855-877-9732 and speak to one of our team or e-mail us at sales@bartecusa.com.