Bartec Key Benefits
"Many customers worldwide are already benefitting from the high technology and robust TPMS reading products produced by Bartec. Why not join them and enjoy award winning equipment and customer service too?"
TPMS Plant Systems Key Benefits - Top 6
Best TPMS Plant Equipment – proven in plant all over the globe with robust reading and satisfied customers
Best performance and support – Our Systems have never been removed from plants because we provide best performance and satisfactory support for our customers
Direct contact and direct support offered to customers – Bartec are the equipment manufacturer and turn key supplier giving direct contact with plant customers, integrators/agents for a direct response to any issues
On demand sales and technical support – Dedicated TPMS team in the UK and other key territories give direct technical and sales support to existing and new customers.
Equipment and Systems with experience built in – All the systems, equipment and tools are manufactured by Bartec and have been designed to offer maximum flexibility with years of experience built into each to offer the most robust and flexible solutions.
Long life built in – All equipment is sensor independent and can support all known sensors on the market today and those yet to be released. This offers tools with upgradeability built in, without having to upgrade the tools and equipment as all plant equipment, tools and system can be updated with software as required for future proofing.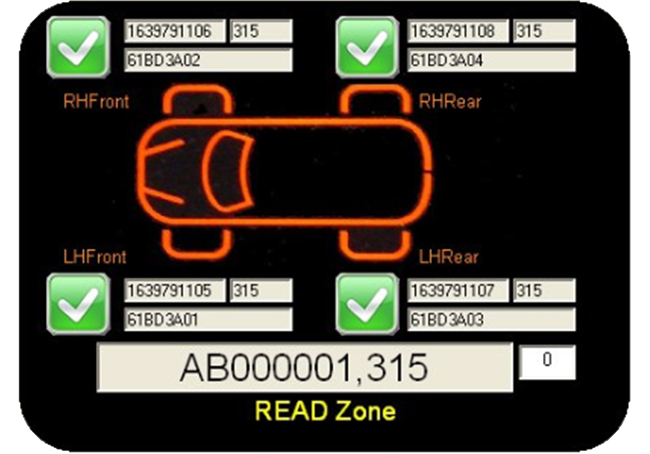 Summary
Bartec Experience and Technical Ability – TPMS can be a complicated subject and although some customers can just think of it as another 'end of line' process in a plant, or one more task to complete, it is a lot more involved and complex than it first appears (especially if multiple sensor types are involved). Bartec has proven that working with an expert can resolve any issue and offer advice and best practice based on the years of experience and technical expertise in TPMS provision. Ensuring a robust and effective TPMS testing and data collection provision meeting the strict expectation and requirements.