Make Model Year (MMY) Lookup Tool Online
December 2, 2020
Following on from the recently launched new website for Bartec USA we are pleased to promote our very own online MMY lookup tool. This tool allows you to undertake a complete TPMS Sensor lookup for vehicles in North America over the last 20 years. All part of our "own the wheel" methodology for industry specialists to have all the tools, service and support that they need.
Click the link here MMY Lookup or the image to access the MMY Lookup system.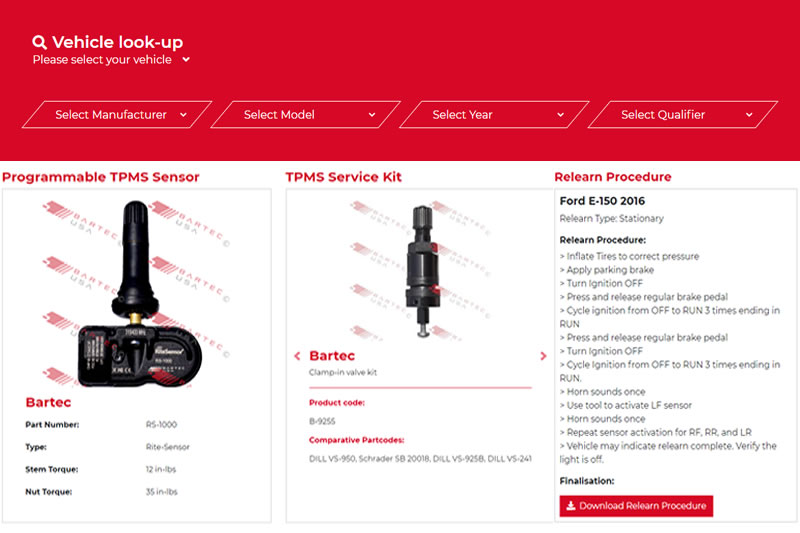 Simply choose the drop-down box options for the Make, Model, Year and Qualifier (if required) to generate a comprehensive results page offering the most information available anywhere online in the TPMS industry today. For every user generated search result, you get the OE TPMS Sensor, OE TPMS Service Kit, Aftermarket Programmable Sensor, Aftermarket Programmable Sensor Service Kit AND the full relearn procedure for every vehicle.
Other Articles
June 6, 2023
May 9, 2023
May 5, 2023
May 3, 2023
April 14, 2023
April 5, 2023
April 2, 2023
March 29, 2023
March 15, 2023
March 1, 2023