New Canada TPMS Tool Promotions Announced
January 1, 2018
Bartec USA is pleased to announce TPMS Promotions for Canada Q1 2018 Valid January 1 - March 31, 2018. There are seven promotions in total covering the best TPMS tools available in the market place. The promotions include the Tech400PRO, Tech300PROC, Tech200PRO, QST300, the EZ-sensor & Bartec Software Package and a Software Update certificate option.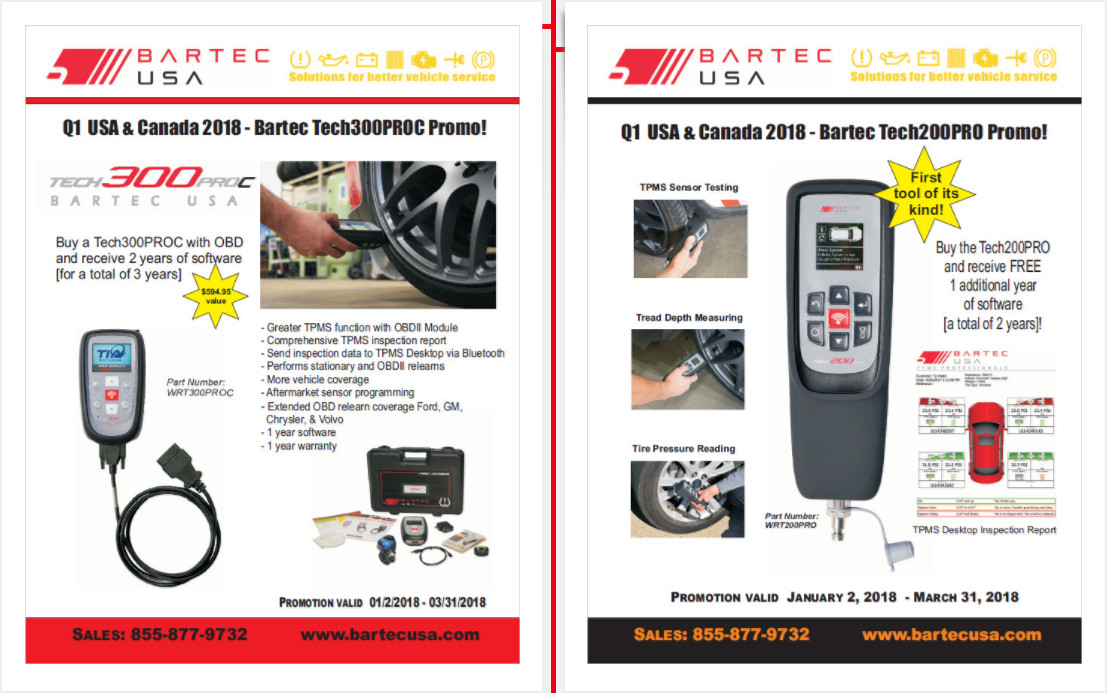 The promotions include:
Visit our website at www.bartecusa.com or call our sales office toll free at (855) 877-9732 for additional information.
Other Articles
September 20, 2023
September 15, 2023
September 4, 2023
August 1, 2023
July 24, 2023
July 18, 2023
July 17, 2023
July 1, 2023
June 27, 2023
June 6, 2023