RITE-SYNC® Revolutionizes TPMS Service!
December 1, 2019
You've probably heard it before....programmable sensors are extra work and difficult to use. Bartec USA provides TPMS Technical Support to thousands of tire technicians every year.
We've heard the following challenges:
I forgot to program the sensor
I didn't know the sensor needed to be programmed
Programming a sensor is an extra step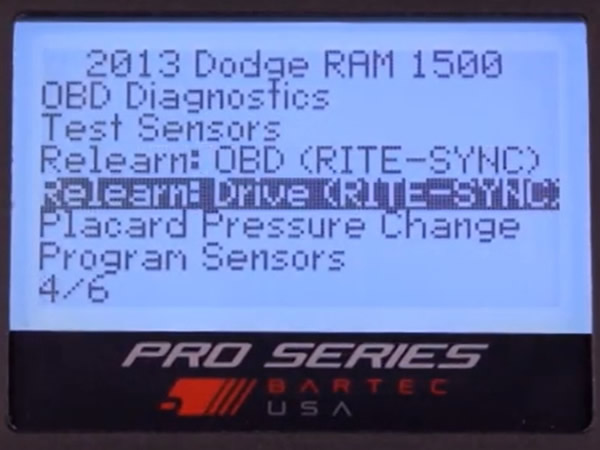 Bartec USA announces RITE-SYNC® the revolutionary new tool controlled process that makes TPMS service EASIER, FASTER, and most important, REPEATABLE! As we all know, every time a new TPMS sensor is installed onto a vehicle, a relearn is required. Whether it be a Stationary, Auto, or an OBDII relearn, this is a necessary step! What Bartec has created is a process that integrates the sensor programming into the TPMS relearn!
The process is unique to Bartec TPMS Tools and the new Bartec RITE-SENSOR®! It is a seamless, one step, programming and relearn process! It makes working with the RITE-SENSOR® much like if it was an OE replacement!
Other Articles
September 20, 2023
September 15, 2023
September 4, 2023
August 1, 2023
July 24, 2023
July 18, 2023
July 17, 2023
July 1, 2023
June 27, 2023
June 6, 2023