Bartec USA Announces TIA's ATS Class at Their Facility
March 1, 2023
Bartec USA, North America's pioneer in TPMS Equipment for OE Assembly plants, and Trusted Brand in TPMS Service, announces the Tire Industry Association's Automotive Tire Service [ATD] Class being held at their North American Headquarters, April 25th through April 28th.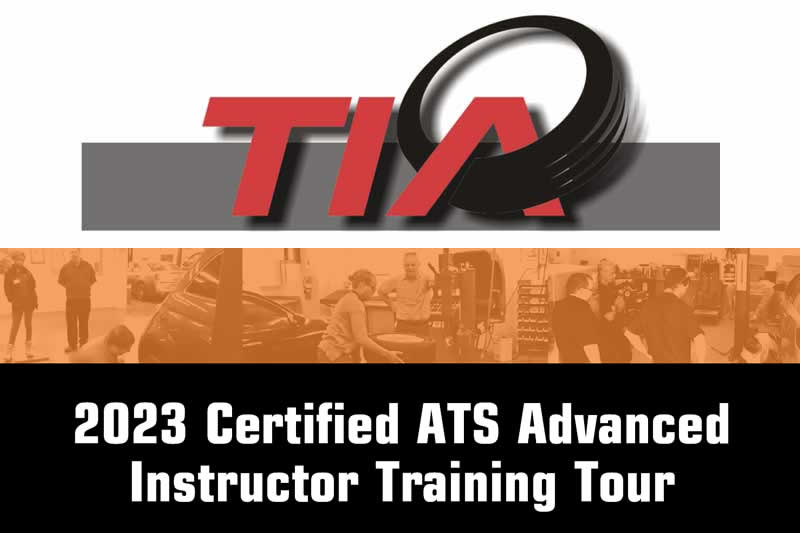 TIA is taking its award-winning Automotive Tire Service (ATS) Certification Course back on the road and will be visiting 6 cities in 2023. Those who successfully pass the 4-day class will be certified as Advanced ATS Instructors, allowing them to certify ATS Instructors and Technicians in the field. Certified Automotive Tire Service (ATS) is designed for the professional passenger and light truck tire technician with subjects ranging from the relationship between torque and clamping force to the TPMS relearn procedures on domestic and import vehicles.
For the second consecutive year, Bartec USA is hosting this excellent training program whereby you're taken through eighteen modules ranging from an introduction to tires to how tires are sized and rated. You will learn principles, ideas, and concepts that you can bring back to your shop or other place of business. According to Bartec's Steve Long, "Bartec USA's facility is perfect for holding the ATS class as we have all the necessary equipment, the right sized classroom, and enough space to accommodate the large class."
Bartec USA is a sponsor of the annual Training Tour, and as such their customers enjoy a $100 discount for the class when registering using the special Bartec USA form.
Click here to download the registration form and qualify for the $100 discount.
#OwnTheWheelWell #MastersOfTPMS #RiteSync #RiteSensorBlue #EVTPMS #TESLATPMS #TIA
Other Articles
September 20, 2023
September 15, 2023
September 4, 2023
August 1, 2023
July 24, 2023
July 18, 2023
July 17, 2023
July 1, 2023
June 27, 2023
June 6, 2023