Bartec USA's Ed Jones is running for the 2022 TIA Board of Directors
July 12, 2022
The original North American leader in TPMS equipment, tools, solutions, and service Bartec USA, announces that Ed Jones, Director of Sales, is running for one of the open seats on the Tire Industry Association's Board of Directors. Ed Jones, director of sales for BARTEC USA, has 40 years of automotive aftermarket experience including 24 years in the tire and tire repair segments. He has been involved in all aspects of TPMS since its inception and has conducted hundreds of TPMS training dealer clinics nationwide since 2008.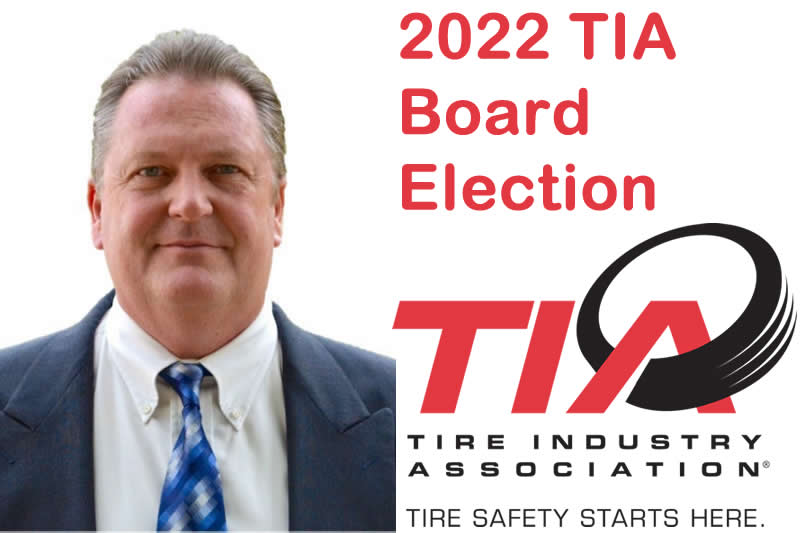 Ed is a current member of TIA and was previously certified as a TIA Automotive Tire Service Advanced instructor and by Automotive Service Excellence (ASE). In addition, Ed is a current member of the Automotive Oil Association, American Maintenance & Repair Association, Equipment and Tool Institute, the Heavy-Duty Manufacturers Association, SEMA and SEMA's Wheel & Tire Council.
Ed said, "my years of experience providing hands-on training with tire dealers and his support of TIA's training program demonstrates my ability to make a positive industry impact." If elected to the TIA Board, Ed would like to advocate for the Association's overall vision by participating in government affairs, specifically right-to-repair, tire registration and the many other legislative issues tire dealers are facing from Washington. He said it would be his honor to serve on the TIA Board and to contribute in a positive way to advocate and provide support for the tire industry.
If you're a TIA Member, click here to log in and vote, or look for your paper ballot in the mail.
Other Articles
September 20, 2023
September 15, 2023
September 4, 2023
August 1, 2023
July 24, 2023
July 18, 2023
July 17, 2023
July 1, 2023
June 27, 2023
June 6, 2023