Bartec USA introduces NEW TPMS Service Cabinet!
June 1, 2020
As part of our comprehensive TPMS service offering, Bartec includes a wide range of TPMS Service Kits and Replacement Valves. This new starter kit includes popular kits and plenty of RITE-SENSORS® to get you selling more TPMS Service. The RITE-SENSOR® is quickly becoming an industry favorite!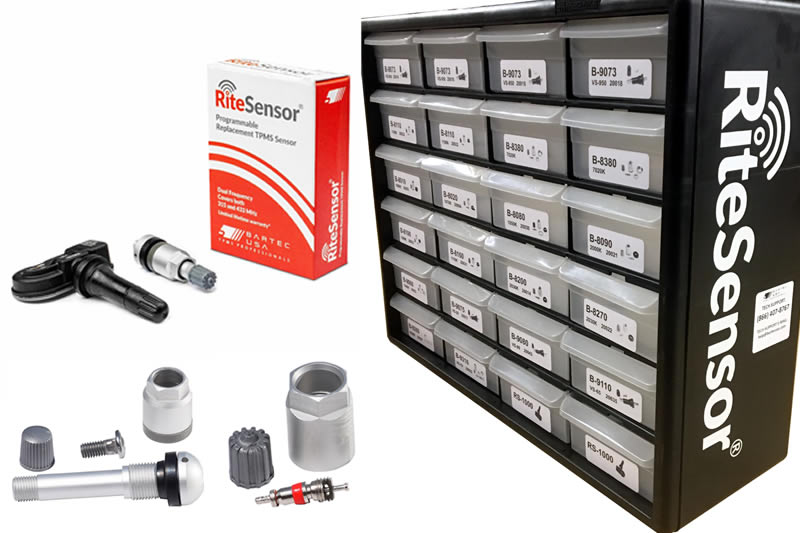 When Bartec USA entered the TPMS Replacement Sensor market, everyone either said "...it's about time..." or "...that makes perfect sense!" Either way, with the addition of the RITE-SENSOR and TPMS Service Kits, Bartec USA is now your complete one-stop-shop for TPMS! Get with your Bartec distributor as sensors, service kits and tool bundles are in stock now. If for some reason your distributor isn't stocking this awesome new bundle, call Bartec USA at (855)877-9732 and we can direct you to a stocking distributor!
Other Articles
June 6, 2023
May 9, 2023
May 5, 2023
May 3, 2023
April 14, 2023
April 5, 2023
April 2, 2023
March 29, 2023
March 15, 2023
March 1, 2023