Jason Miller Joins Bartec USA
April 5, 2023
Bartec USA, the Trusted Brand in TPMS, continues to expand their Field Service Team with the hiring of Jason Miller. Jason joins Bartec USA's growing North American sales team. "We are excited to have Jason join the Bartec Team, he brings a top level of professionalism and strong work ethic that matches our existing Team" according to Bartec Director of Sales Ed Jones. Miller will operate as the Field Service Representative for the Midwest.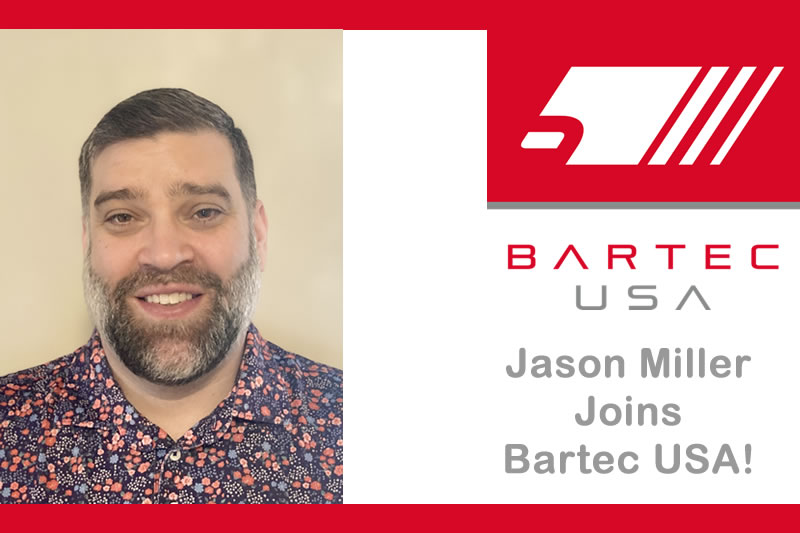 Based in Pittsburgh, PA, Miller has spent more than 17 years in the Automotive industry, starting as a lot attendant before making his way up to General Manager. Jason started his career as a Pilot for Continental Connection in Fort Lauderdale Fl. It was Jason's most recent role where he gained valuable experience and passion for all types of vehicles.
Bartec USA continues to build their North American Sales and Support Team. With the addition of Miller, Bartec USA expands their Field Service Team to four, and covers a significant portion of the continental US. The Bartec USA Field Service Team provides direct, onsite, support and training, making good on the commitment of helping their customers to Own the Wheel Well! Visit Bartec's website at https://www.bartecusa.com/contact-bartec. to see the location and contact information for each member of the sales team.
#OwnTheWheelWell #MastersOfTPMS #RiteSync #RiteSensor
Other Articles
September 20, 2023
September 15, 2023
September 4, 2023
August 1, 2023
July 24, 2023
July 18, 2023
July 17, 2023
July 1, 2023
June 27, 2023
June 6, 2023