One Week From Today!
July 26, 2022
To get ready for this update, please log into your tool account at tools.bartecusa.com or launch TPMS Desktop. If you need to purchase software, we offer many software Rite-Sensor® bundles that pay for themselves. Contact your Bartec Distributor or call our sales team at [855]877-9732 or e-mail at sales@bartecusa.com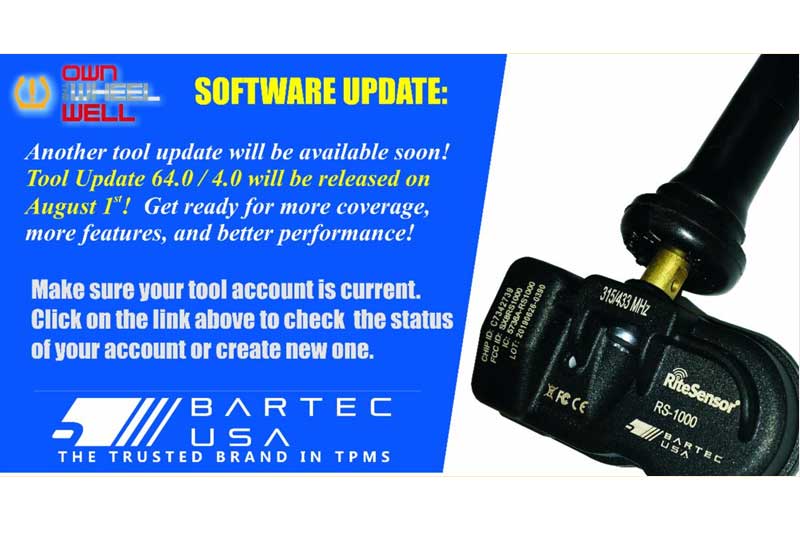 THE HIGHLIGHTS OF THIS TOOL UPDATE!
Bartec remains committed to delivering first to market features and coverage. As a result, our TPMS tools grow in value with each software update. This update is no different! Here's just a couple:
Added BartecXD Coverage [new Ford and GM OBD-II protocols]
Model Year 2022 coverage
Bartec's TPMS Retro Fit Kit Setup Functionality
Added more placard coverage, including coverage for the new Ford Pickups
Added 902 MHz coverage for key fob testing
Other Articles
September 20, 2023
September 15, 2023
September 4, 2023
August 1, 2023
July 24, 2023
July 18, 2023
July 17, 2023
July 1, 2023
June 27, 2023
June 6, 2023