Seasoned Aftermarket Professional Ed Jones returns to Bartec USA!
September 1, 2018
Bartec USA the North American leader in TPMS Diagnostic tools, announces the re-hiring of Ed Jones as National Sales Manager for their Eastern Region. Ed, recently with the JS Products, is widely known as a successful leader in the automotive aftermarket. He has re-joined the Bartec USA team and brings his vast knowledge of TPMS, Sales, and Customer Support to their team.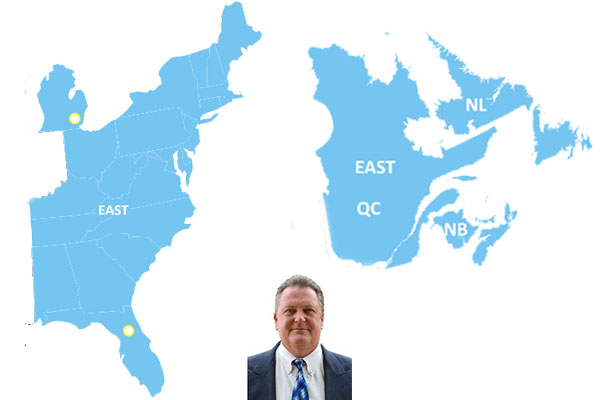 According to Bartec C.E.O. Scot Holloway, "Ed was integral part of our growth and success during his first tenure at Bartec, and we are looking forward to his assistance with the new opportunities that are ahead!" "Bartec has launched exciting new products and solutions for the aftermarket with many more coming, and we needed someone with an exceptional background; Ed is that guy!" continued Holloway.
Ed is one of the very few that have an in depth background in TPMS, coupled with extensive aftermarket acumen, which will mean a very smooth transition into the role of Bartec National Sales Manager. "Ed has a solid ability to manage sales, marketing and customer support with the right balance of sales and technical expertise which is exactly what's needed in today's competitive market," according to Steve Long, Bartec Director of Sales.
Ed has 36 years of automotive aftermarket business experience including sales and marketing, product research and development, and manufacturing. With over 20 years of experience in the tire supply and repair industry, and 11 years of TPMS experience, Ed has worked closely with numerous national tire retailers, automotive parts distributors, tire distributors and tire supply WD's to develop products and programs specific to the tire repair shops. He has conducted hundreds of TPMS training dealer clinics nationwide since 2008, and is very effective at communicating this expertise to all levels of distribution.
Ed will join industry professionals Dennis Flanery and Kelly Nugent, led by Steve Long Sales Director and they represent "A-Team" of TPMS sales professionals along with a network of Independent Representatives and the very best group of Distributor Partners. Bartec believes that when you combine that kind of talent with the market leading line of TPMS Tools and Solutions, they will continue to deliver on the promise of TPMS success for the auto repair and tire retail industries.
Other Articles
December 6, 2023
December 4, 2023
November 1, 2023
November 1, 2023
October 31, 2023
October 31, 2023
October 27, 2023
October 25, 2023
October 23, 2023
October 5, 2023