SEMA360 Announced For 2-6 November 2020
September 1, 2020
Bartec USA, the North American leader in TPMS Diagnostic tools and solutions, announces that they will be participating in this year's SEMA360 event. With COVID19 shuttering the live version of SEMA, this virtual event will include digital content and live streams.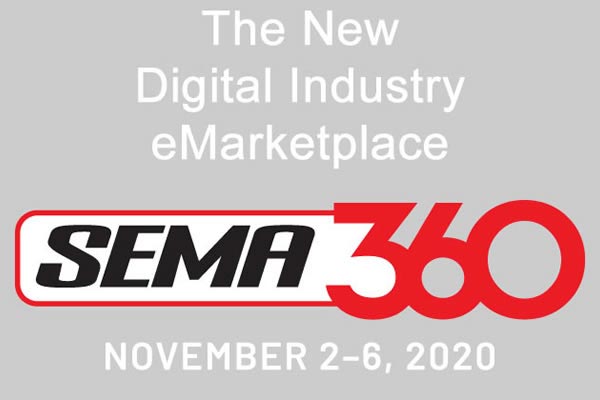 Bartec USA will feature RITE-SENSOR® heavily in their exhibit and have live demonstrations of the RITE-SYNC® process! Bartec USA will also feature a number of products that help their customers OWN THE WHEEL WELL! Plus there will be a few NEW PRODUCT ANNOUNCEMENTS as well! Watch for additional details as they become available!
SEMA recently announced that it is offering an online marketplace to allow manufacturers and resellers in the specialty automotive segment to connect and conduct business. Taking place November 2-6, SEMA360 was created after industry members expressed a need for a viable marketplace solution in the absence of the 2020 SEMA Show.
SEMA360 is a simplified platform where SEMA will help manufacturers create a straightforward brand presence that will reach quality domestic and international buyers. With a focus on helping the industry grow their businesses, participating resellers will have access to product offerings and demonstrations, and manufacturer personnel.Key features of SEMA360 include:
A simplified platform for manufacturers to showcase their new products and innovations
Efficient interaction between manufacturers and resellers for quality business exchange
SEMA vehicle reveals from world-class builders
Industry-leading education focused on professional development and new strategies
SEMA's unrivaled media contacts amplifying news, products, and innovations to a world-wide audience
Other Articles
May 9, 2023
May 5, 2023
May 3, 2023
April 14, 2023
April 5, 2023
April 2, 2023
March 29, 2023
March 15, 2023
March 1, 2023
February 1, 2023