Tool Software Releases 66.0 and 6.0 are coming next week
September 15, 2023
Bartec TPMS remains committed to delivering first to market features and coverage. As a result, our TPMS tools grow in value with each software update. This update is no different! Here's just a few things in this update:
Coverage for the next generation Rite-Sensor®
Additional Model Year 2023 Coverage
New Vehicle Placard Adjusting Coverage
Additional Service Kit Coverage
Added coverage for EZ-Sensor®, UVS Sensor® and Redi-Sensor®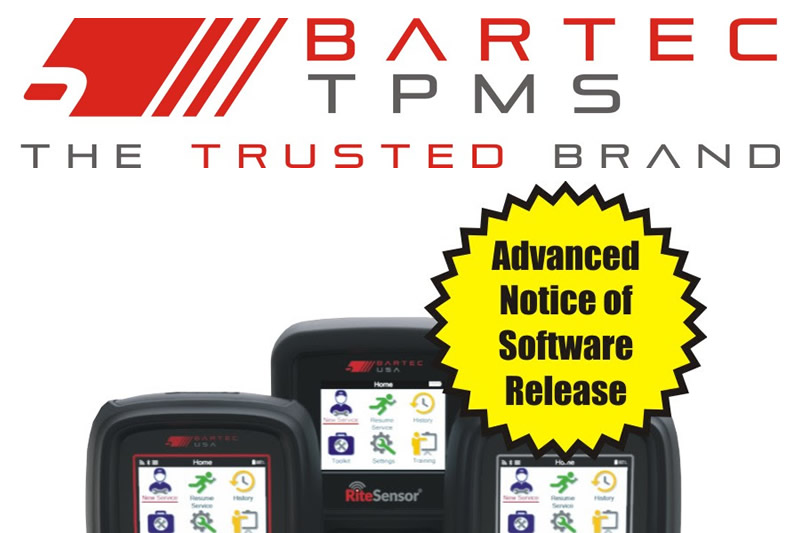 Update 66.0 for Tech400Pro, Tech300Pro and Tech500 tools.
Update 6.0 for Tech600Pro, Tech550Pro, Tech450Pro and the TechRITEPro.
#tpms #tpmstools #tpmssensors #ritesync #ritesensor #thetrustedbrandintpms #sema2023
Other Articles
September 20, 2023
September 4, 2023
August 1, 2023
July 24, 2023
July 18, 2023
July 17, 2023
July 1, 2023
June 27, 2023
June 6, 2023